Travis Bader, host of The Silvercore Podcast, discusses matters related to hunting, firearms, hiking, outdoor adventure, success, health and more with the people and businesses that comprise the community all from a uniquely Canadian perspective. Instagram: https://www.instagram.com/silvercoreoutdoors/ TikTok: https://www.tiktok.com/@silvercoreclub YouTube: https://www.youtube.com/silvercoreca Travis Bader Instagram: https://www.instagram.com/bader.trav/ Website: https://silvercore.ca Email: podcast@silvercore.ca
Episodes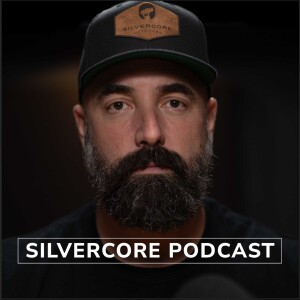 Tuesday Apr 19, 2022
Tuesday Apr 19, 2022
Increase your odds of being drawn, and of having a successful hunt by better understanding BC's Limited Entry Hunting in this LEH masterclass. 
How do enhanced odds work?
When will the LEH be announced or drawn?
How do group hunts differ from shared hunts?
When is a possession limit considered reset?
How are draws determined

 

What should you be considering before choosing your draw?
And so much more…

 
Travis Bader is joined by BC's Data Licensing Unit Head Sarah McKinnon, and Policy and Regulation Analyst Stephen MacIver as they delve into the inner workings of BC's LEH and answer questions posed by Silvercore Club members. 
British Columbia is unique in its massive biodiversity and recognizes the need to involve the public and interested stakeholders in effective management.  There will always be contrary opinions on best practices, but one underlying sentiment that shines through in this episode is the level of care that all parties have in the sustainable management of wildlife.  
______
Silvercore Club - https://bit.ly/2RiREb4
Online Training - https://bit.ly/3nJKx7U
Other Training & Services - https://bit.ly/3vw6kSU
Merchandise - https://bit.ly/3ecyvk9
Blog Page - https://bit.ly/3nEHs8W
Host Instagram - @Bader.Trav https://www.instagram.com/bader.trav
Silvercore Instagram - @SilvercoreOutdoors https://www.instagram.com/silvercoreoutdoors
____