Travis Bader, host of The Silvercore Podcast, discusses matters related to hunting, firearms, hiking, outdoor adventure, success, health and more with the people and businesses that comprise the community all from a uniquely Canadian perspective. Instagram: https://www.instagram.com/silvercoreoutdoors/ TikTok: https://www.tiktok.com/@silvercoreclub YouTube: https://www.youtube.com/silvercoreca Travis Bader Instagram: https://www.instagram.com/bader.trav/ Website: https://silvercore.ca Email: podcast@silvercore.ca
Episodes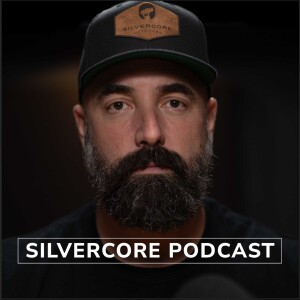 Tuesday Mar 14, 2023
Tuesday Mar 14, 2023
Lt. Col. David Grossman, renowned author of "On Killing" and "On Combat" has teamed up with Linda Miller and Keith Cunningham, trainers of professional marksman at Canada's prestigious MilCun Training Centre, to write the much anticipated "On Hunting".
The book On Hunting draws from ecology, philosophy, and anthropology and is sprinkled with campfire stories which appeals to hunters and non-hunters alike. 
On Hunting 
shows that the need for hunting for both mankind as well as the wild earth we inhabit.